Everyone's heard of the Tour de France, and if you live in Europe, you're likely aware of the many other live cycling betting opportunities.
But for many Americans and those who might not be cycling enthusiasts, other cycling races and betting options may be unknown or unfamiliar.
Whether you are already placing cycling bets or are a newbie, we'll help you on your way with information on:
Top cycling events

Popular cycling bets; and

Cycling betting strategies
3 Types of Cycling Events to Bet On
Though cycling is a more popular sport in Europe, the betting potential of this sport should not be overlooked.
With a variety of types of cycling events to follow such as …
Single-day races

Time trial races

Stage races

Ultramarathons; and

Grand tours
… you'll find plenty of opportunities to make a wide range of bets. 
Does it sound complicated?
Don't worry — we'll discuss the top three types of cycling events below. 
Keep reading for info on the most popular types of live cycling betting, as well as some handy tips to get you on the fast track to placing successful bets.
#1: Road World Championships
The Road World Championships are organized by the Union Cycliste Internationale.
This annual cycling road race offers three types of events:
Road races

Individual time trials

Mixed team relays
The 2021 Road World Championships will take place in Belgium in September.
#2: One-Day Races
Cycling one-day races are numerous, but we'll highlight the top five one-day Monuments races for the live cycling betting enthusiast.
Milan-San Remo

– This race takes place in Italy and is known for its long route. This race is often won by a

bunch sprint

because the Milan-San Remo lacks the ruthless hills and cobbled roads of other Monuments races.
Tour of Flanders

– With numerous cobbled sections and short, sharp hills, this is one of the toughest Monuments races and is held in Belgium.
Paris-Roubaix

– As its name implies, this race is held in France. The Paris-Roubaix is also known by another name —

Hell of the North

— and rightly so. This challenging race includes many sections of rough, cobbled roads. The toughest and strongest cyclists prevail through the unceasing pounding from the surface.
Liège-Bastogne-Liège

– The oldest of the Monuments, the Liège-Bastogne-Liège was first run in 1892. This race winds its way through the ascents of the Ardennes, making it a popular race for Grand Tour cyclists.
Il Lombardia

– The only race held in the fall, the Il Lombardia involves longer ascents as it takes riders around the scenic Lake Como and the foothills of the Alps.
All five of these races are part of UCI's World Tour race calendar. Because these races bring in the biggest teams and top riders, live cycling betting on these races promises to be challenging and thrilling.
#3: Track Cycling
Track cycling is another popular cycling event ripe with betting opportunities.
Track cycling is exactly what it sounds like — bike races held on specially built banked tracks.
The Track Cycling World Championships offer a wide variety of live cycling betting options with an abundance of sprint and endurance races including:
Sprint

Team sprint

Keirin

Individual pursuit

Team pursuit; and

Omnium
What Events Are the Best for Live Cycling Betting?
Without a doubt, Grand Tour races are the most popular and well-known races in the cycling world. 
Held every year, Grand Tour racing is competed by cycling teams, and individual races that reach across the country can last up to a month.
With competitions like …
General winner

Sprint king; and

Mountain stage
… betting opportunities abound, including bets on each stage of the race or on the overall champion.
Let's take a look at each of the three Grand Tour events to equip you with the knowledge you need to make informed bets on these significant races.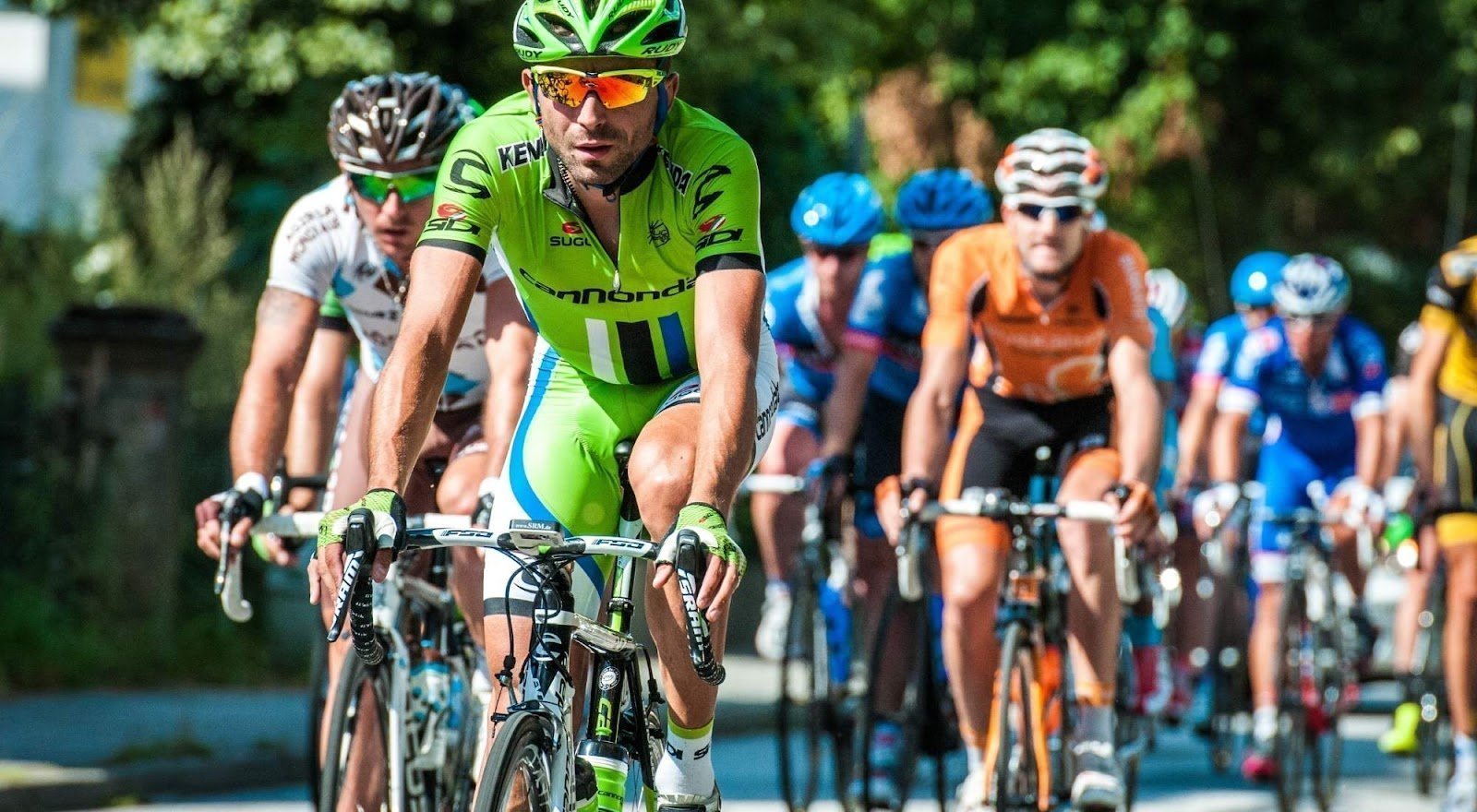 Tour de France
The Tour de France, a race consisting of 21 stages varying in terrain and length, is easily the most popular of all the Grand Tour cycling races. 
Already a well-known race in Europe, thanks to Lance Armstrong and his extreme success in this race, it's become a popular race in the United States, as well.
So, it shouldn't be a surprise to learn that the Tour de France, which is usually held in July, is the most sought-after race for live cycling betting. 
Both popularity and unexpected finishes can make the Tour de France an intriguing betting option.
For example, in 1989, Greg LeMond, an American cyclist, returned to the Tour de France after a near-fatal hunting accident to face Laurent Fignon, a two-time champion. After exchanging yellow four times during the race, Fignon started the last day of the race with a 50-second lead, only to be beaten in the end by LeMond. His winning 8-second margin is still the slimmest victory in the history of the Tour de France.
Giro d'Italia
Giro d'Italia is another of the three Grand Tour races and takes place in May before the Tour de France. 
This important 21-stage race takes the cyclist throughout Italy on a 3-week tour. Like the Tour de France, though more relaxed, the Giro d'Italia is an excellent race to bet on.
Surprises are sure to happen in this race — like the 2010 Giro that saw the Australian team of Cadel Evans, Richie Porte, and Matthew Lloyd win the points, mountains, and youth jerseys. Evans also came away as the first world champion to win a Giro stage in over 20 years.
Vuelta a España
In August or September each year, the Vuelta a España Grand Tour race is held in Spain, after the Tour de France and the Giro d'Italia races have been run.
Many consider this three-week-long race to be the easiest of the three Grand Tour races. Even so, this race gives the online bettor plenty of chances to place daily live cycling bets on their favorite riders.
While the 2019 Vuelta was pretty straightforward with expected favorites, the 2020 race was a different story. Up to the last 24 hours before the finish line, no one could predict with certainty that Primoz Roglič would come away as the victor.
If you'd like to try your hand at online live cycling betting with any of the three Grand Tour races, ZenSports can make it easy and fun with our ZenSports app.

4 Live Cycling Betting Types
Betting on live cycling is much like other forms of sports betting in that there are a variety of types of bets that can be made.  
In addition to betting on the outright winner, other bets like …
King of the Mountains

Young Rider; and

Cyclist to win the most stages
… are popular ways to keep live cycling betting fun and interactive.
We've highlighted four of the most common cycling bets below.
#1: Outright Winner
Outright winner bets are probably the most common types of bets in sports across the board. Because cycling races can be team or individual events, outright winner bets fall into both of those categories.
For individual bets, you simply pick who you think will win the race. Those races could be one-day or multi-day events.
An example of an individual bet would be Tadeg Pogačar to win the 2021 Tour de France.
If team betting is more your style, you would choose the team that you think will have the best overall results. Team Australia to win the World Championship road race is an example of a team live cycling bet.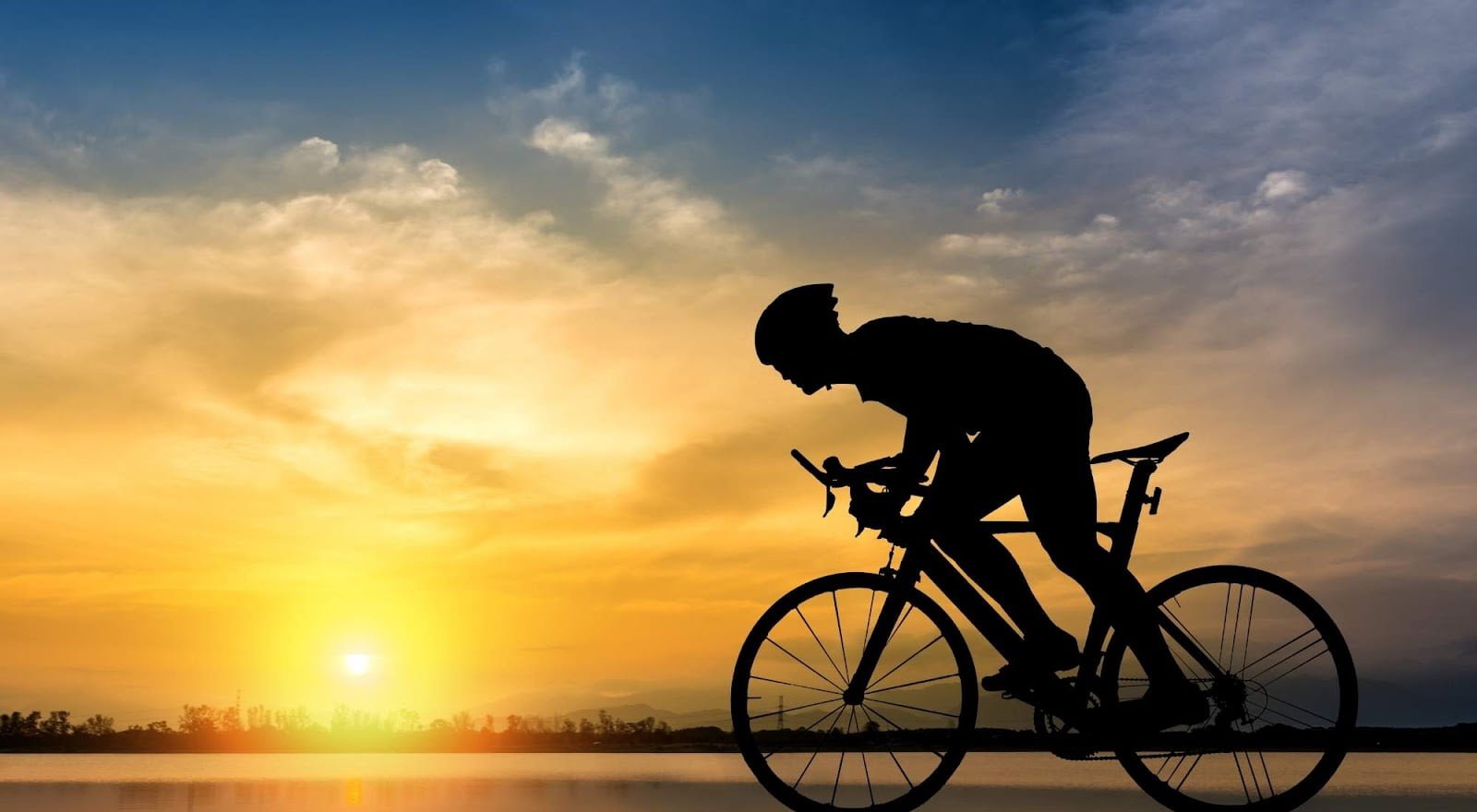 #2: Top 3 or Top 10 Finish
Golf and cycling share something in common when it comes to this type of betting. Rather than making a wager on who will cross the finish line first, these types of bets are on who you think will finish in the top 3 or top 10.
If you aren't sure your favorite cyclist will win, but you think he might finish in the top 3, then you can place this type of bet with lower odds. The same is true for top 10 bets, but the odds will be even more reduced. 
If you're new to live cycling betting, top 3 or 10 finish bets may be the way to go to get your feet wet.
#3: Stage Betting
Since the stages of different races can be quite varied, stage betting allows you to place bets on a rider based on his performance at different levels.
Perhaps you favor a cyclist who performs like a boss in mountain terrain, so you may choose him to win the 150.8km ride in stage 8 of the Tour de France.
#4: Cycling Futures
Futures bets are popular in many sports like MLB, NFL, NHL, and NBA and are simply bets placed on events that will happen in the future.
Placing a cycling futures bet isn't necessarily a live cycling betting option, but it is one that is common, so we thought it worth mentioning here.
A Tour de France futures bet may look something like this:
You look at the list of riders participating in the race, knowing the favorites are listed first.

Based on the list, your understanding, and some intuition, you place a bet on who you think will win this 21-stage race.

You can place your bet months in advance.
Futures bets have higher odds, but also carry a higher risk because there are numerous cyclists to bet on.
If your intuition is right, futures bets can end in big payoffs.
Live Cycling Betting Tips and Tricks
Whether you're a pro or a beginner cycling bettor, some tips and strategies may be helpful as you plan your next wagers:
Know the sport

– Understand the different types of races to make more knowledgeable wagers. We've started you off with helpful information in this article.

Know the races

– All races have different components, so understanding the individual race and stages of longer races will help you make lucrative wagers.

Research the teams

– If you're looking at placing team bets in the Tour de France or other Grand Tour races, take the time to research how the teams perform as a whole. Just because a team has a big-name cyclist doesn't mean that rider will carry the team to victory.
Research the individuals – Despite what we just mentioned in the previous point, knowing all you can about the individual racers can be helpful — especially if you plan on making stage bets.
Where Can I Bet On Cycling?
As online cycling betting grows in popularity, you'll find betting opportunities on a variety of online betting sites. When using online sites, choosing the right sportsbook is key to a positive experience, so setting important criteria for your choice is crucial.
If you want to avoid a sportsbook and their fees altogether, ZenSports is a fun and easy option for live cycling betting that gives you choices and puts you in control.
ZenSports: The Only Peer-to-Peer Betting Marketplace Where You're in Control of Your Live Cycling Betting 
Betting with ZenSports couldn't be easier — you can do everything from your phone.
With ZenSports you can experience sports betting as you've never experienced it before, and all without the need for a bookmaker.
ZenSports allows you the option to:
Bet against the house

Bet with others in the ZenSports marketplace; or

Bet with your friends
Deposits and withdrawals are easy and can be made in:
Fiat

Cryptocurrency; or

ZenSports SPORTS tokens
SPORTS tokens are ZenSports own utility tokens you can use to bet and pay discounted fees. SPORTS tokens also give you the chance to get bonuses and other perks.
Download the ZenSports app today and start betting.