The race is coming up, but placing a wager on a NASCAR race seems a bit over your head. 
Placing a bet doesn't have to be complicated. With a few key things to look out for, you'll be placing bets on races in no time.
In this guide, we'll walk you through all the basics you need to know to bet on NASCAR with confidence.
Table of Contents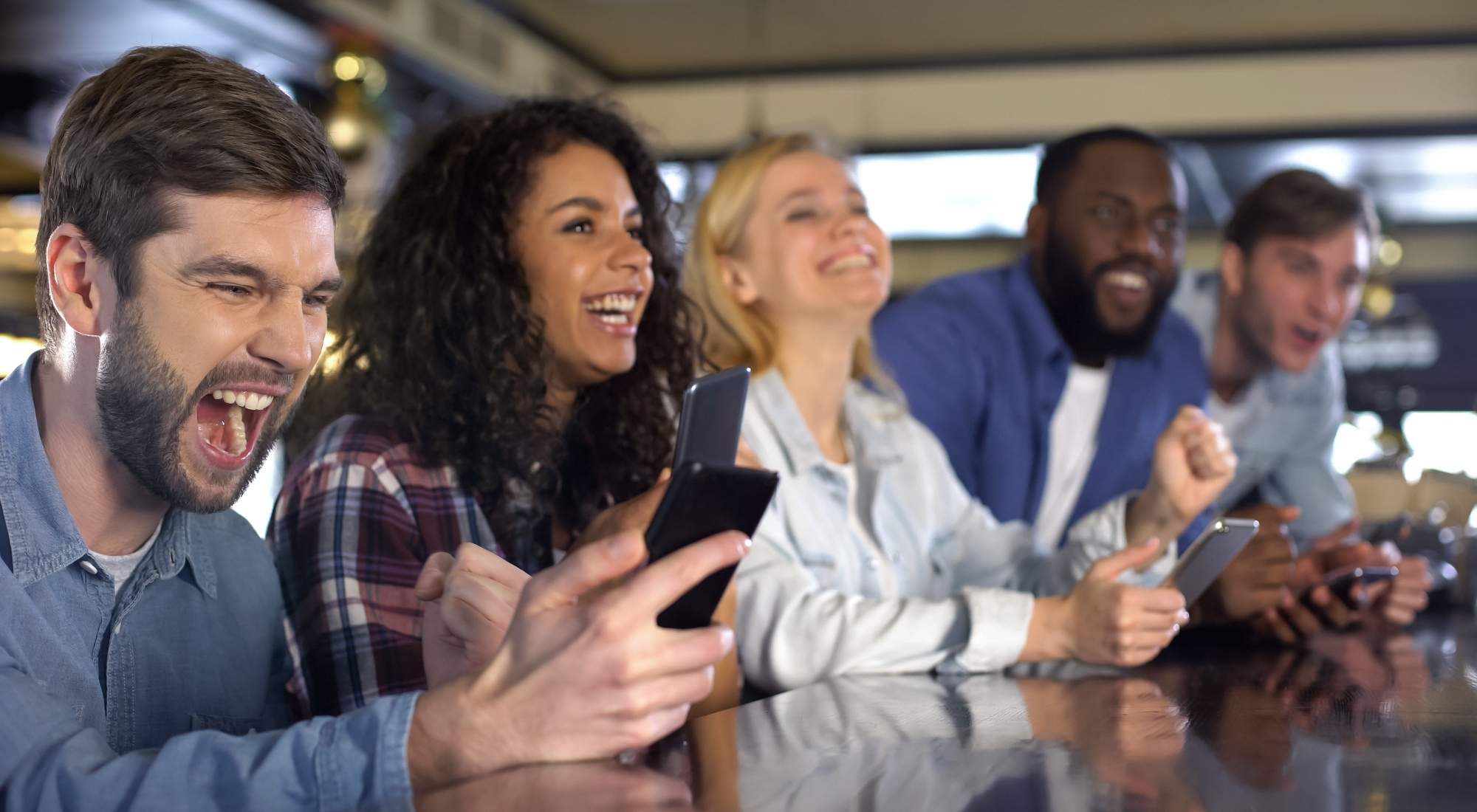 How Does NASCAR Betting Work?
Betting on NASCAR is most commonly done with an outright wager. You can also wager on a top-three or a top-five finish.
Some other popular bets are:
Prop bets

Head-to-head bets

Futures

Stage-winner bets
Keep reading to learn about the different kinds of wagers you can make on NASCAR to make even the closest race more exciting. 
Betting on NASCAR is more than picking the winner of a race. Qualifying runs and pit stall selections can give some important details to inform your wager.
NASCAR Betting – Qualifying Runs
These greatly affect the upcoming race. The starting position is important, but it's relative to the racetrack. Depending on where the racing groove is, starting position can be crucial. 
The number of groove tracks also matters. If the track has only one groove, in places such as …
Martinsville Speedway; or 

Bristol Motor Speedway 
… cars can bottle up. This can make it hard for drivers to pass other cars. 
A racetrack with multiple groove tracks allows drivers more chances to make a pass.
A larger racetrack such as …
Michigan International Speedway; or

Talladega Superspeedway
… has much more room for cars to make a clean pass. 
This means that the starting position is less important because there are more chances for one driver to get ahead, and fewer chances for your face to wince as you watch your pick try to pass someone. If you're into that, we won't judge.
NASCAR Betting – Pit Stall Selections
Pit still selections are also based on the qualifying runs. The first-place qualifier picks their stall first. The second qualifier picks theirs second, and so on. 
Some racetracks have small pit stalls, and this leaves little room for cars to maneuver. A wide pit road lessens the likelihood of accidents.
A good starting position is not always as important as it seems. Knowing about the racetrack itself may give you key knowledge before you place a bet.
NASCAR Betting Odds
NASCAR bets are shown in American odds, also known as moneyline odds. A moneyline bet is simply a bet on who you think will win the game. 
Moneyline (American) odds are expressed in positive or negative numbers. 
For example: +100 or -100. A positive number means that the team or driver is the underdog. The favorite driver to win is represented with a negative number.
If you're looking at a sportsbook for the next race or series, you'll see odds that are centered around the amount of $100. 
For example: If the odds are -140, that driver is considered the favorite to win, and you need to wager $140 to win $100. If the odds are +140, that driver is the underdog, and a $100 bet will win you a profit of $140.

Where Can I Bet on NASCAR Online?
It's important to find a sportsbook you can trust. 
ZenSports is a peer-to-peer betting marketplace where you can feel secure betting on NASCAR online while knowing your money is protected. ZenSports gives each person control over which bets they make or take, using blockchain technology to keep your information secure.
Betting on a NASCAR race has never been easier.
Just as it's important to choose a sportsbook you can trust, it's important to do your research on the driver you expect to win. 
Choosing a random driver to win is a sure way to risk losing your money. Wagering with your heart over your head is a common means for failure for rookie bettors. 
Maybe you're a die-hard Chase Elliott fan. But his last few races haven't been going so well. Just because you have hopes and dreams of him placing first in the next race doesn't mean your hopes and dreams will make him drive better. 
Do your research. 
You're always welcome to throw the dart into the dark! We won't stop you. But knowing the field and choosing a sportsbook you can trust is a good start.
How to Bet on NASCAR Races: 10 Popular NASCAR Bets
#1: Outrights Bets
This is the most common type of bet you will see you then wagering on NASCAR. Outright bets are simple. You simply choose the winner of the race. These bets have the highest payouts, but they're the hardest to win. 
When making an outright bet, you'll see a list of drivers with their odds. 
Here's a shortened example of what that list might look like:
Kevin Harvick: +1100

Joey Logano: +800

Denny Hamlin: +750

Kyle Busch: +700

Chase Elliot: +720

Matt DiBenedetto: +7500
If you were to put $100 for Denny Hamlin to place first, a win would give you a profit of $750. Your total payout would be $850.
#2: NASCAR Prop Bets
A prop bet, or a proposition wager, is a bet that can be made on specific outcomes. 
Some popular prop bets are:
How many caution flags?

Which manufacturer will win?

How many racers will finish?

Who will lead the most laps?
If you imagine it, you can probably bet on it.
#3: Top Three or Top Five Finish Bets
Betting on the top three or top five, also known as a podium finish, is a prop bet.
For these wagers, the driver must finish in the top three or the top five. Multiple bets can be made, but the driver must finish within the specified range.
#4: NASCAR Future Bets
Future bets are outright bets on which driver will win a championship or series. 
If you want to pick the outright winner of the NASCAR Cup Series Championship, a future bet is how you do it. The only way to win a future bet is to pick the correct winner. 
Doing your research can get you far. But sometimes you want the excitement of watching your pick pull ahead, drop back, then pull ahead again on the last turn.
The odds will change as the series or event goes on. Throughout the season, the list of drivers will slim down depending on who qualifies for each stage of the playoffs. The odds will shift depending on who's in the final race.
#5 NASCAR Group Betting
NASCAR group betting is another form of a future or an outright bet. Instead of choosing a driver from a long list of participants, you'll pick a driver from a smaller pool. 
You will pick a driver you think will finish ahead of the rest of the group. If your pick finishes in a better position than the rest of the other drivers in the group, you win the bet.
#6: NASCAR Head-to-Heads or Matchup Betting
Head-to-heads or matchup betting is between any two drivers. 
You decide to match two drivers against each other. If you pick the driver that has the better finishing position, you win the bet. Sportsbooks will pit one driver against another and list their odds compared to each other. 
Here's an example.
You want to bet on which driver will finish higher in the NASCAR Camping World Truck Series:
Ryan Preece vs. Todd Gilliland
Perhaps Ryan Preece is the favorite to win with the odds of -125. Todd Gilliland is the underdog with the odds of +130. 
If you put $100 down for Ryan Preece to place ahead of Todd Gilliland, a winning bet would give you a total payout of $180.
If you put $100 down for Todd Gilliland to place ahead of Ryan Preece, a winning bet would give you a total payout of $230.
There's lots of flexibility in head-to-head matchups. And the odds will differ between each matchup. You may want to pick two racers that are close in skill. Or, you can choose ones that have personal rivalries.
#7: Stage Winners Bets
You may want to bet on which driver will win each stage of a NASCAR race. This will look like outright betting. If you choose the correct winner of the stage, you win the bet.
#8: Fastest Lap Bet
The fastest lap bet is a type of prop bet where you choose the driver you think will have the fastest lap in the race.
The fastest laps and best average speeds are posted for the public. If you're interested, these sessions are usually broadcast on Fox Sports or other channels. You can also watch interviews with the drivers and the crew chiefs. This may give you valuable info to use in making your bets. 
You can look through NASCAR to sift through qualifying averages for each track and driver.
#9: Event-Specific Events
Some events can have specialized prop bets, like the Daytona 500.
Perhaps you want a place specialty head-to-head prop bet specific to the Daytona 500. Or maybe you want to pick one driver to finish in the top 10.
#10: NASCAR Live Betting
NASCAR live betting or in-playing betting is placing a wager on a race as it's happening. 
You're watching the race, and you have the urge to make an outright bet on Joey Logano to finish first. More sportsbooks are offering live outright betting and live prop bets as an option.
Popular NASCAR Races to Bet On
Here are some of the most popular NASCAR races to bet on:
NASCAR Cup Series Championship

Federated Auto Parts 400

Daytona 500

Brickyard 400

Coca-Cola 600

Go Bowling at The Glen

NASCAR All-Star Race

Southern 500
How to Bet on NASCAR Online With Zensports
You may be asking, okay, so how do I bet on Nascar today?
ZenSports is a peer-to-peer marketplace available to residents outside the U.S. (we hope to change this very soon). United States residents can view NASCAR betting odds and data – but not place bets. 
Fantasy NASCAR contests are available to residents within and outside the U.S. 
Here are some things that set ZenSports apart from other online sport betting apps:
Anyone can create an account with no need for a centralized bookmaker.

Funds are deposited instantly using cryptocurrencies or fiat. There are no deposit fees or wait times. This makes betting fees much lower than traditional bookmarkers.

ZenSports offers its own SPORTS token for placing bets. This will get you discounts, cashback rewards, and other perks. You can also use USD but without the perks. 

You can use "one-tap" accepting of bets with friends or anonymously with people you don't know.

ZenSports will help settle bet results and disputes. 

You'll have access to 26 sports leagues worldwide.
Bring your NASCAR experience up to the next level and learn how to bet on NASCAR today — the easy way.